"Dress like a Parisian" may be the title of the first chapter in this enchanting book written by French style icon Ines de la Fressange , but the book really focuses on fashion should be fun… a unique style philosophy enjoyed by Ines throughout the book, which i JUST bought from the UK... so it should be here within the fortnight.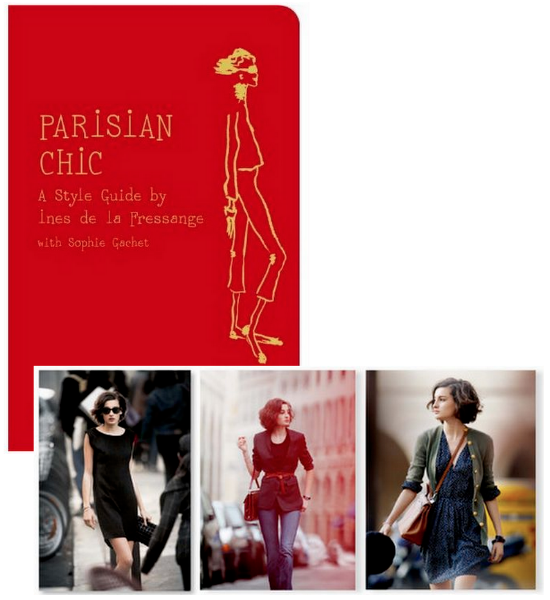 SOOO its basically a book showing us how to mix affordable basics with high-fashion luxe items. My favorite saying from Ines is "The secret to great style is to feel good in what you wear." She also shows her wit when she says "Nothing looks worse than a girl tottering about on unimaginable heels! The key to sex appeal is a feline walk, not a precarious wobble."
Ines identifies a man's blazer, a trench coat (hmmmmm... i honestly threw mine out
yesterday
), a navy sweater, a tank top, a little black dress jeans and a leather jacket as the "Magnificent Seven" bedrock of any Parisian wardrobe. Her smart and funny do's and don'ts are accompanied by her own drawings and fashion photography.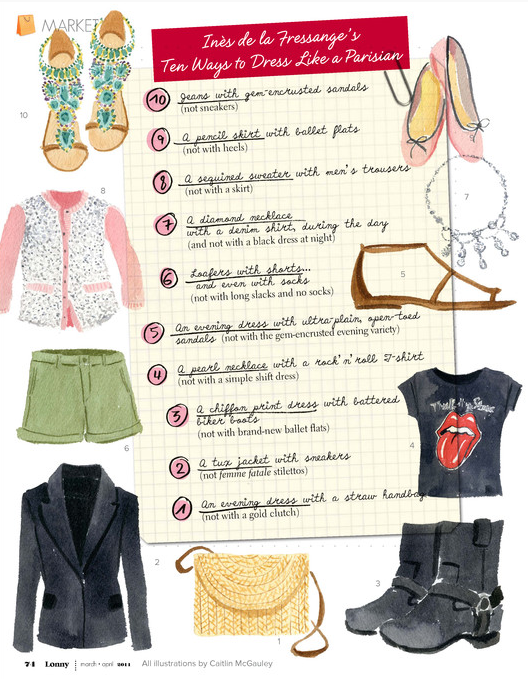 This book is a must-have for all lovers of Parisian style and as a special treat Ines shares her favorite shops and resources for all things chic in Paris. A great travel companion for your next trip to the city of style! which makes me sooo obliged to book tickets RIGHT now. with Mill.