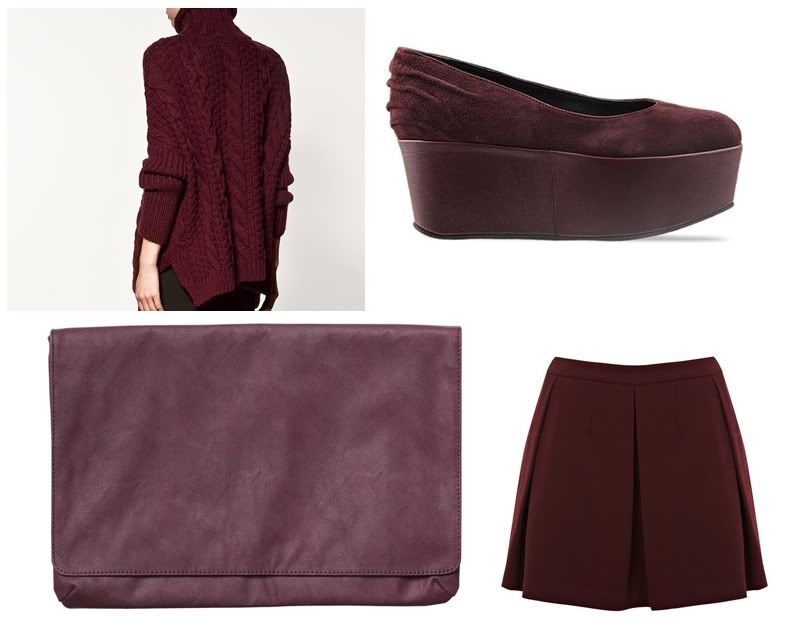 Clockwise from top left: Zara, Won Hundred, Warehouse, Monki
I'm hopelessly in love with all things burgundy at the moment. I already own the Monki clutch and Zara knit but I'm now utterly preoccupied by the stunning Bordeaux suede version of my black Won Hundred flatforms.
aaaaaaaand my next pay check is doomed.