...And in the wise words of Meisner "It takes 20 years to become an actor"
Tonight is the OPENING NIGHT of THE LARAMIE PROJECT.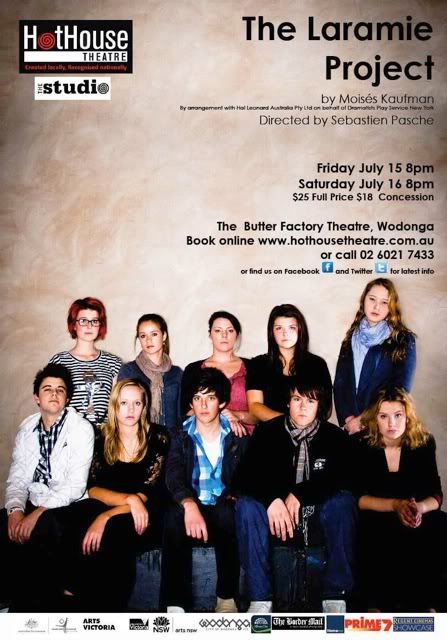 After working with this ensemble for 20 odd weeks... I've come to realise how lucky i am to be a part of "The Studio". I remember i had always wanted to 'act' when i was yonger. Act, as in, get up on stage and raise my voice a little bit. It hasnt been until the 2nd year of MASTERCLASSS (Hothouse 2010) that i've TRULY found my passion for the performing arts, and theatre in particular. Living in a society that demands conformity, where emotions and opinions are withheld to avoid public scrutiny and criticism, what better way to practise being human than in imaginary circumstances where young people are permitted, required even, to experience the full range of themselves in the service of speaking TRUTHFULLY.
and this is what i want to do for the rest of my life.