WOAH! how quickly has this week gone? the connection around the island is a bit slow, so please excuse lack of photos...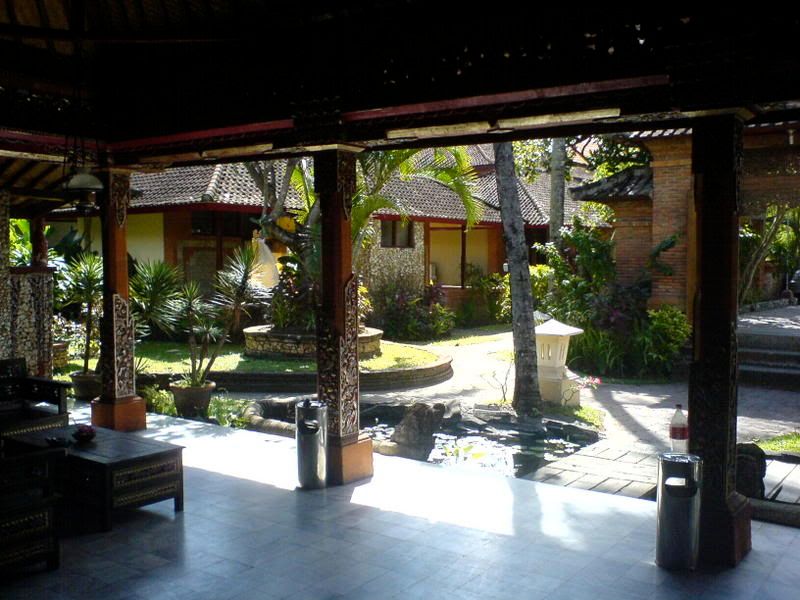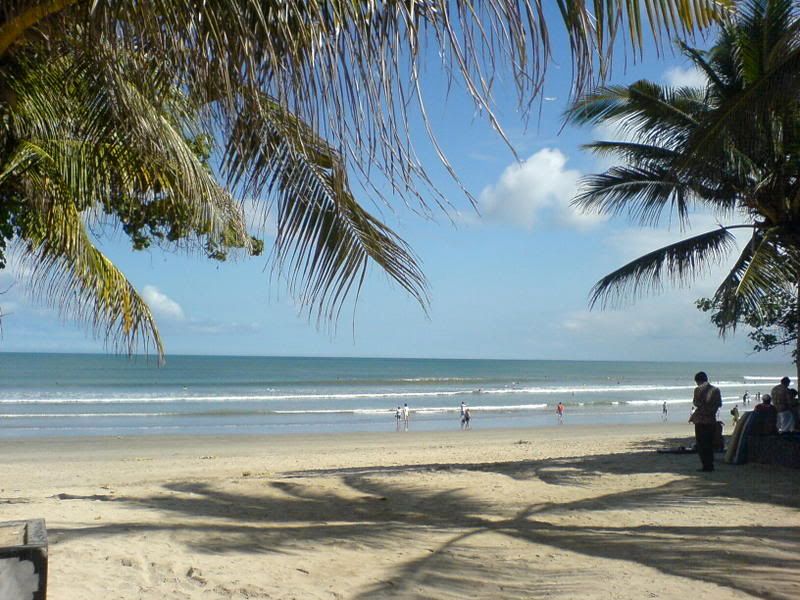 so we went for a treck around the island for the forst few days. the usual sightseeing went down ok, but was handing out for some RETAIL THERAPY. the clothes are so amazing and original here. no imported $30 supre dresses for miles! and the jewlery is all silver. i got 7 pure silver rings for 380,000RP which is around $40AUS - good compared to crappy DIVA stuff.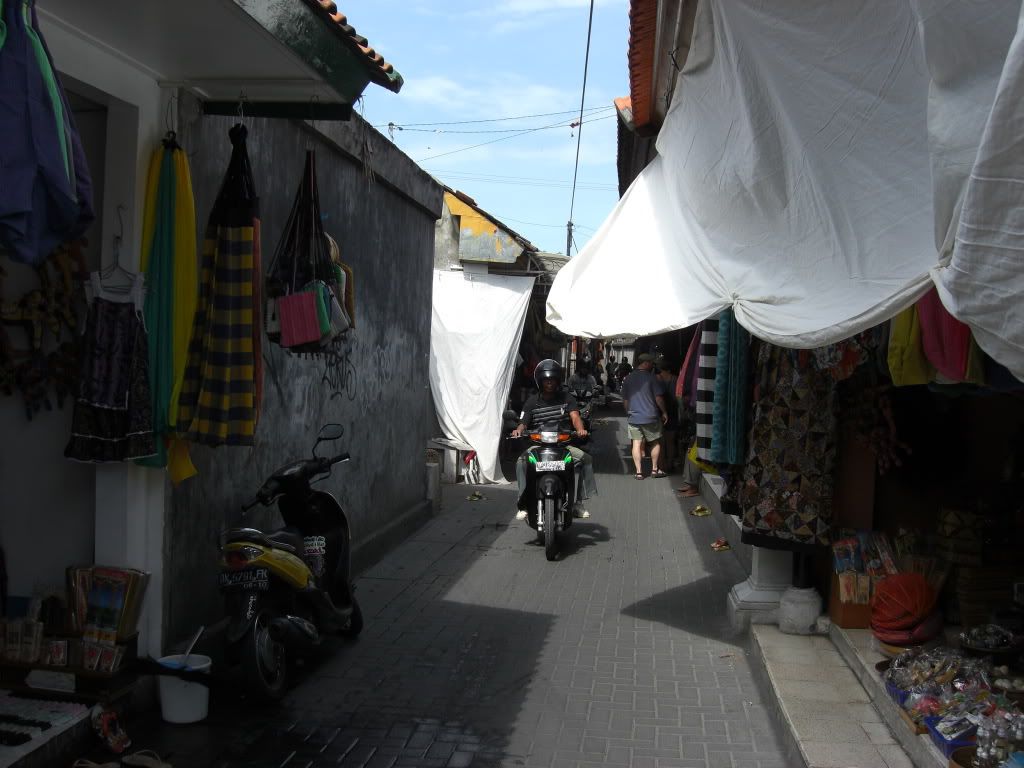 the beauty parlours here are also very good. hour massages cost around $10AU - ahhhhh -m ive had one evryday for the past 5 days. they are amazing too. so many beautiful people on the island. could easily live here.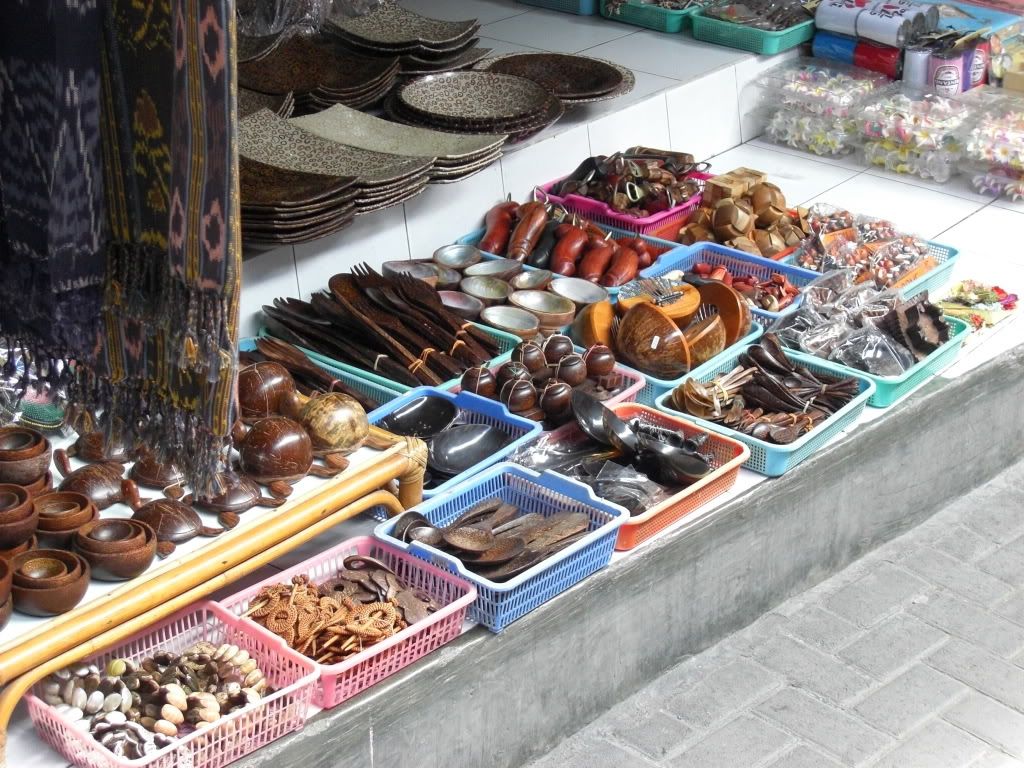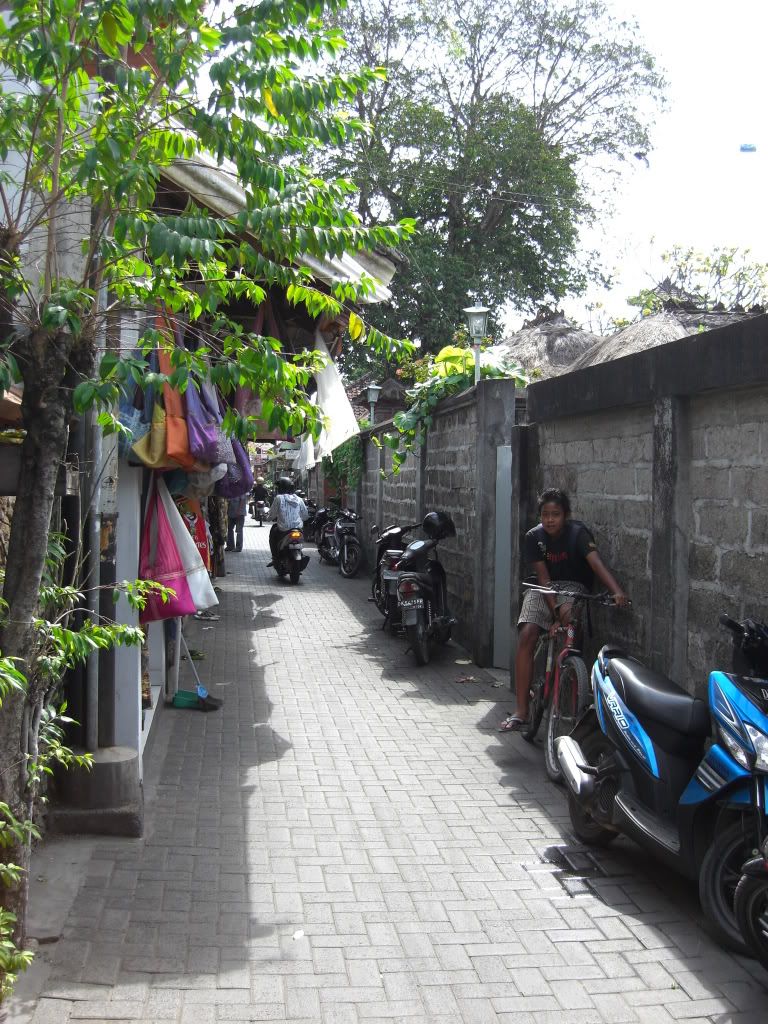 i found a huge duty free complex just out of KUTA, they sell high end couture half the AUS price. so with the remainder of my saving$ i might treat myself.... i got a chanel bag very cheap too.... over half the price in aus. i paid a lot for it... it has a authentification stamp on it... but you never know, whuch makes me feel a little uneasy... (will the warranty be void in aus?) i love it here. I GOT A NOSE RING!! it looks soo cool - my dad still dosen't know. i think its gunna close over really fast if i keep taking it out everynight before dinner haha. i miss my friends.
adios.
hotel view