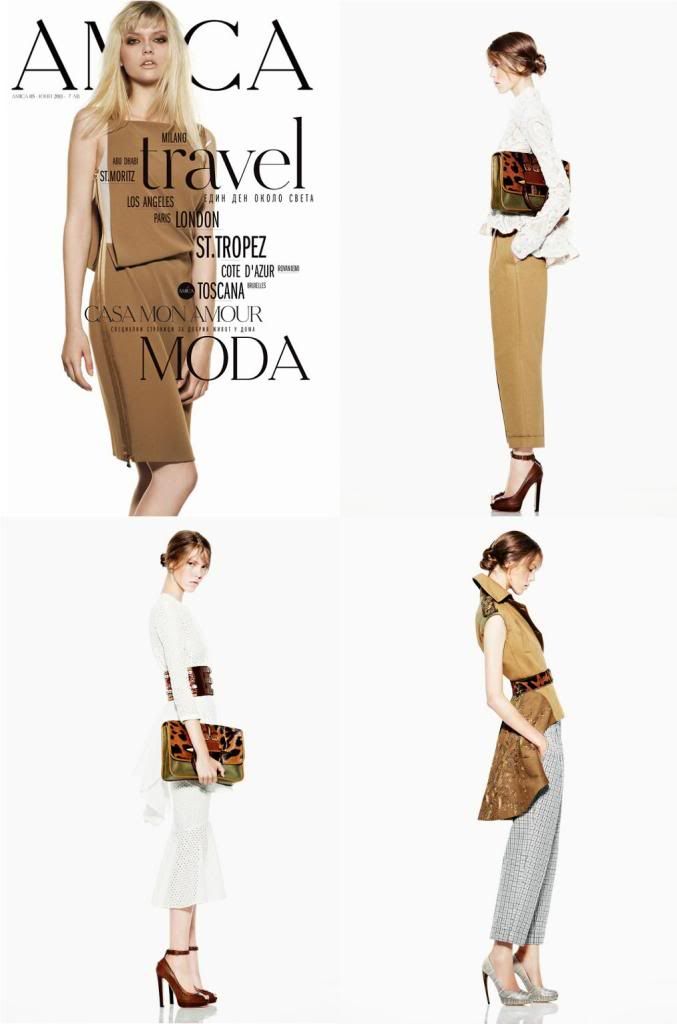 YES!! HSC TRIALS ARE OVER!! i finished my laaast essay at 3:10 this arvo - and... im so glad they're all done.

"heres to never cramming again" (6 weeks until REAL HSC EXAMS) - actually, IM GETTING MARKED FOR MY DRAMA (prac) EXAM MONDAY< WTFFFFFFF? IN OTHER NEWS;

tonight i can finally devote my consiousness to FASHION BLOGS AGAIN!!!!!! i finally came across Hanneli Mustaparta's blog. and the only thing that spring into my little mind is; WHY NOT ANY SOONER??.


Anyway, Alexander McQueen anyone? There something in all these looks that I really like and I think they can be recreated at an affordable price. I can imagine important and influential women in the fashion industry being photographed at shows in the above looks, I can also see Zara going for simpler looks in their lookbook.


I really like how subtle the designer (Sarah Burton) behind Alexander McQueen's resort 2012 collection has kept the classic safari park look. The classic combination of white, camel and brown has been elegantly put together and the animal print bag cements the whole safari park, travel look. The look underneath the Amica magazine cover shows how simple it is to turn a white dress into a sophisticated travel look and I love the combination of grey and camel in the look adjacent to it. I have to also add that the not-so tight bun in the model's hair adds an element of casualness to the quite sophisticated looks which is well thought out: I really like the collection.